This page is about a gender identity that is not widely used among gender-variant people. This does not mean that the identity is not valid, but that very few people are known to use this term.
This tag is to remain until there is verification by one of our staff team to remove such tag. Read more about our policies here.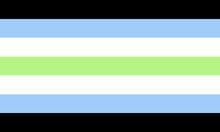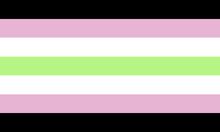 Agender X is a gender that falls in between being agender and being another gender. If you are Agender X you can be anywhere in between being agender and being any other gender. This is similar to demigender, however, in Agender X, one part is agender while in demigender it is not specified what the one part is.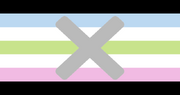 Agender X can fall between agender and any binary or nonbinary genders. For example, an Agender boy falls between agender and male. Agender X people can be referred to as transgender or nonbinary.