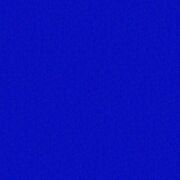 Regius gender is a non-binary gender and refers to any identification of a noble gender. It can therefore also be used as a collective term. The noble gender can be variable depending on the country and region and does not refer solely to a king, queen, emperor, empress, prince or princess etc.
This gender is expressed primarily in its language. Therefore, it can be masculine, feminine or something else because the pronoun is expressed neutrally with you/your. Also, salutations such as "Your Highness" or "Your Serene Highness" may be used. Of course, this varies from person to person and identity. A person who feels that he or she belongs to the Regius gender embodies this in his or her elevated and educated expression. It is therefore advisable to express oneself with exactly that without placing oneself above the person. Furthermore, clothing and behaviour can also be an expression of one's affiliation, which is also expressed individually but always in an elevated manner.
Flag
Royal blue was used above all for the uniform of Louis XIV's bodyguards and court officials. It was also used above all by noble families. It functions as a symbol of recognition.